I am not sure if this has been shared already and yet sharing this documentary because it is identifying a group of Jewish people who have separated themselves for a reason and maintained tradition.
Jesus has revealed himself with Orthodox Jews in a dream and vision. In the vision, it was while with my eyes closed I could see him standing on the floor of a synagogue temple holding onto one white pillar in the centre of the floor. He was wearing long light coloured robe and a mantle cloak with a white kippah.
In seeing the fur hats worn by Hasidic men, in one dreams I was inside a house that could have been in Manchester UK, in the Jewish community. Standing inside the kitchen, a group of men wearing this style of hat were walking up the driveway towards me..Next I am inside a lounge, sensing this being inside the same house...I am standing alone in front of a man who is clean shaven with short hair..We are face to face. I woke up with the understanding, Jesus could easily live in England and go about unnoticed today.
In discovering an inspired artist, Akiane Kramarik has painted and titled this I AM. If his hair was cut short and he was also clean shaven....this painting and the man in my dream have remarkable similarity.
Dreams and visions are personal experiences. Visions are spiritual experiences. Dreams carry messages to understand. If God did not want me to see, he would not reveal anything. And if Jesus did not want me to see and share that he is in different places communicating with different people, he would not. My purpose in sharing openly is not fully known....I am just instructed to write...and sharing openly.
There is much we do not understand. We are not ready to.
Where truth has been given, truth is being preserved.
Where people are sincere in their faith, faith will be proven. There are people who have separated to also preserve teachings and traditions, with being instructed to be obedient to the LORD..
The revealer of truth will reveal when we are ready.
The road map is a practical plan that has been implemented by man, overseen by the heavenly realms. In New York there is a district named CROWN HEIGHTS.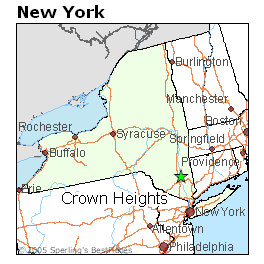 Manchester and Boston can be seen above being named. Providence too. It is my understanding the Lord had spoken face to face with Joseph Smith was was instructed by Angel Moroni to write what was written on the gold plates and this became the Book of Mormon So it would make sense that God will ensure there is a connection with America, to Manchester today - with living in Greater Manchester UK.
On the map Philadelphia is named and there is message to the ancient church of Philadelphia written in the Holy Bible, this is what is written in the Book of Revelation
Message to the Church in Philadelphia
7
"And to the angel of the church in Philadelphia write: He who is holy, who is true, who has the key of David, who opens and no one will shut, and who shuts and no one opens, says this:
8
'I know your deeds. Behold, I have put before you an open door which no one can shut, because you have a little power, and have kept My word, and have not denied My name.… Revelation 3:6-8
.
In another dream in 2012, I was shown seven angels standing side by side on earth. so these biblical messages in this timeline, seem to be more profoundly applicable with the seven lampstands too. Still it is in keeping an open mind - what is relevant to know will be revealed. What is truth will be validated.
Peace be with you
Pauline Maria
No Copyright infringement intended
http://www.akiane.com/store/