Just sharing this article...no surprise really.
There is a saying, the Government is on the Queen's shoulders. But it seems some shifting about has been taking place, perhaps to ensure that the position of gains endure...but something is not right.
Prince Charles was invested in powers by his mother in 1969 where she placed the crown and a cloak and rod of iron given. Research provided.learning - the title The Prince of Wales evolved from King of the Britons. It is not a step down - the title perhaps expanded to encompass a greater territory.
New South Wales is named in Australia...and I noticed something else. Denmark is named also in Australia with Prince Philip being Danish - he was taken to Greece to be born to claim Greek birthright.
Queen Elizabeth has held the title Queen of Australia.
The Foreign and Commonwealth office is at
King Charles
Road.
In Kensington Palace, theLondon home of William and Kate Middleton, the King and Queen State apartments are situated and named accordingly.Who is the King head of State and his Queen?
With so many laws being made to the detriment of people there is a lot amiss.I cannot ignore the possibility of false flags and increase of armed police with laws to oppress and keep people down - to keep those in a position of power who are wanting to remain because of the vast gains - just with what they hold.
According to the Daily Mail it is written:
Clarence House refused to comment today but a royal household source told MailOnline the heir to the throne has been sent the same paperwork 'since the 1930s' and it 'was not set up for Charles'.
Michael Ellis, a Tory MP and constitutional expert, said: 'It is obvious that the heir to the throne needs to have access to certain relevant cabinet papers and other documents so he can prepare for the role of Sovereign in due course.
'The Prince of Wales has proven himself to be a powerful advocate on the side of the British people and he is one of our most well-informed and expert individuals on a wide range of issues.'
;Critics have said the Prince is 'meddling' in politics and believe it is 'plainly wrong' he can lobby Government on policy before the public knows anything about it.
In the past Charles has said he has no regrets about his contact with Government because he is acting as an 'advocate' for his people.
Advocate:
a person who speaks or writes in support or defense of a person, cause, etc. (usually followed by of): an
advocate
of peace. 3. a person who pleads for or in behalf of another; intercessor.
Another quote from the article brings to light the obvious.
Republic's chief executive Graham Smith said: 'The disclosure of Cabinet papers to Prince Charles is quite extraordinary and completely unacceptable, not only because they would contain highly classified information but because it gives him considerable advantage in pressing his own agenda when lobbying ministers.'
The group's letter to Mr Cameron warned that the papers could also include market-sensitive information which could be used to further an individual's financial interests.


Read more: http://www.dailymail.co.uk/news/article-3361317/Prince-Charles-sent-secret-cabinet-documents-decades.html#ixzz3uSGqg7Vc
Back in 2013 (If I recall)
I an unexpected dream with Prince Charles handing me a large roll of paper with old writing - a title deed...The reason I am sharing this is, because Charles
said he was instructed
by his mother to give this to me because she was very ill,...Then
I wondered about her health, being of great age
...What I knew from this is that Charles
would listen to his mother if she instructed him to do something...
A Cabinet Office spokesman told the BBC that, as a future heir to the throne, it was "appropriate that he is regularly briefed on government business".
The campaign group Republic criticised the decision, saying there was no good reason why Prince William should be given access.
In 2009 The Daily Mail published an article with the headlines:
Prince William to share Queen's duties: Treasury document reveals secret plan to make him the 'Shadow King'


Read more: http://www.dailymail.co.uk/news/article-1235375/Prince-William-share-Queens-duties-Treasury-document-reveals-secret-plan-make-Shadow-King.html#ixzz3upE7ywGD
In another dream in 2012, belongings of a house connected with Prince Charles were lined along the pathway...In this dream I found Charles crouched down near and almost empty pond of clear water. There is more to this dream - Charles has been selling water overseas for some time. Water that is not tasting of chemicals that are disgusting can be bought from the supermarket today. Whoever is selling this is making an absolute fortune - but the well was shown to be running dry of clear water.
Burden: The Queen, now(then) aged 83, is said to need relief from some duties.' Burden while looking up to heavens -
No wonder justice is repeatedly refused here.
When William and Kate Middleton announced their engagement it was in the throne room at St. James Palace - while most people overlooked this, it was not exactly secret.
http://www.theguardian.com/us-news/2014/dec/08/obama-hosts-prince-william-white-hou
se
Oh those wars based on lies...so many wars...
See the link: An MP Toast: For Queen and Kaiser
http://www.theguardian.com/politics/2012/nov/20/mp-toast-queen-kaiser
They have done violence to The Law and do not care...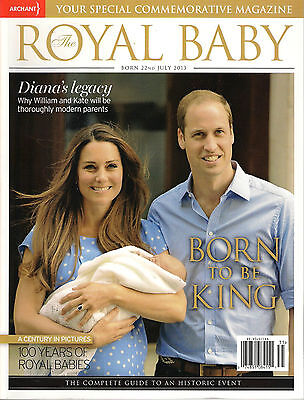 Meanwhile The Game of Thrones is how many seasons?
Exclusion from the Congregation
1
"No one who is emasculated or has his male organ cut off shall enter the assembly of the LORD.
2
"No one of illegitimate birth shall enter the assembly of the LORD; none of his descendants, even to the tenth generation, shall enter the assembly of the LORD.
Deuteronomy 23:1-2
Jeremiah 16:9
For this is what the LORD Almighty, the God of Israel, says: Before your eyes and in your days I will bring an end to the sounds of joy and gladness and to the voices of bride and bridegroom in this place.
Those who Reject God's Authority do not rule over him.
Staying with the spiritual perspective, an advocate is mentioned in the bible, and while not directly related, the opportunity to examine what is written; considering the Truth God gives cannot be missed.
Jesus Promises the Holy Spirit
15
"If you love Me, you will keep My commandments.
16
"I will ask the Father, and He will give you another Helper, that He may be with you forever;
17
that is the Spirit of truth, whom the world cannot receive, because it does not see Him or know Him, but you know Him because He abides with you and will be in you.… John 14:15:`17
Peace be with you
Pauline Maria